Lecien Japan, Inc.
Select Collection
Select Category
81 items found
Moji Palette 2019
Retro 30's Child Smile 2019
Magical Patch 2019
Antique Flower in Pastel 2019
One Stitch At A Time by Lynette Anderson
Line to Face Collection 2019
Winter Playground by Lynette Anderson
Floral Collection Rococo & Sweet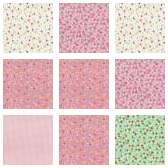 Retro 30's Child Smile Spring 2019
Loyal Heights by Jera Brandvig
Dancing in the Blossom by Lynette Anderson
Flower Sugar Rose Kiss
Centenary Collection 24th by Yoko Saito
Durham Quilt Collection 2019
L Collection Cotton Linen
Sweet Garden of Mine by Lynette Anderson
American Country 18th
Woodland Rose by Jera Brandvig
Retro 30's Child Smile Spring 2018
Antique Rose 2018
Kathy Mom 2018
Memoire a Paris Double Gauze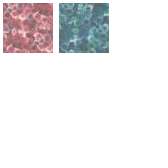 Rose Life Garden Tulle
Kate Greenway
Victorian Rose by Lecien
Natural Romance 2018
Work Style Cotton Linen
Make it Magic by Lecien
Artistic Cotton
L Collection Cotton 20 Oxford Fabrics
Rainbow Colors
Little Heroines 2018
Girl's Story Fall 2017
Memoire of Paris Oxford
L-Collection Cotton Linen
Kyururu Collection 2017 Fall
Under The Christmas Tree 2018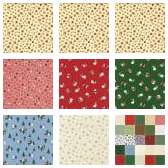 Under The Christmas Tree 2019
Flower Fields 2018
Orchard Kitchen 2017
Flower Sugar Maison Fall 2017
Sunny Splash 2017
Miyabi
M Standard Cotton Oxford
Food Land Collection
Candy Shop
Kanon Collection
Color Basic Plus
Flower Sugar Berry Fall 2017
Island Style Kathy Mom 2017
Loading more products.
Please wait.