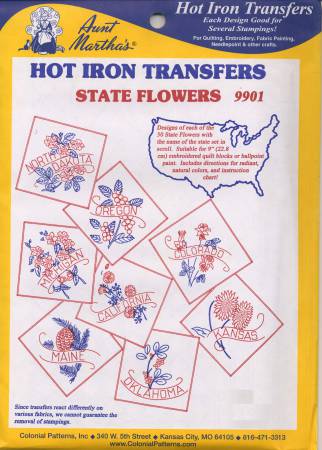 NEEDLEART
Aunt Martha's Hot Iron Transfer Pattern Collection State Flowers





DESCRIPTION
Pattern is printed with a single-color heat transfer ink on six(6) GIANT 18in x 24in sheets of paper. Transfer with your iron, stitch, and enjoy!

Collection includes designs of each of the 50 State flowers with the State name set in scroll. Suitable for 9-12in quilt blocks and decorated with either embroidery or ballpoint paint. Includes color suggestions and instruction chart.


Made in USA


$6.00

Finding Suggested Products.
Please wait.